One too many people have complained that they can't find the clothes they want, got the wrong size, that their dresses expand 2 sizes after wash or they impulsively bought something they'll never wear during a sale and end up not wearing 80% of their clothes and having no extra space to buy new 'wearable' clothes.
I've heard that a lot from my friends and they're always majorly surprised when I let them on my secret: my wardrobe is only 1m wide, (with a 40cm compartment for outerwear at the side). Yes you heard it right! I'm not one of those princesses with walk-in wardrobes and roof high shoe racks or remote-controlled accessory drawers. In fact, I have a fairly small and budget wardrobe!
All of us go through this at one point or another. But as a survivor of these here I humbly share some tips that might help you revolutionalise the way you shop! The best part? This applies to guys too!
1. Know your body shape, proportions and skin colour - and know what to pick out.
This is for you who really wants to walk down the racks knowing exactly what looks good on you and what doesn't. I really can write an entire post on this but since this is a quick guide, I shall give you the essence of what you really need to know.
Body shape
: know what cuts for tops, buttoms and one-pieces you should be buying. See below for a short guide:
Once you've identified your shape, go
here
for more detailed guide on more specific tips. Note that it is a general guide but everyone's unique so don't follow the hard rules, play by ear.
If you really want to achieve a certain body shape for a specific function or outfit, don't hesitate to try out shape-wear. For men, sorry you've just got to work it out (oops!)
Proportions
: this is so that you really know how to balance out the weight at different portions on your body, or accentuate your lines and volume. The simple rule of thumb is to broaden up narrow shoulders or hips by wearing volumous clothing such as puff shoulders and peplum skirts, and to taper down big shoulders or legs by going for tank tops and bandage skirts. If you're unsure about this, hit me with a comment!
Skin colour
: a nice colour can look really awful on you if you don't understand the art behind colour matching. Like skin colour correctors, go for colours that complement (or are opposites on the colour wheel). Avoid adjacent colours. You will be surprised how much a difference this can make!
For instance, I am slightly tanned with an yellow undertone and I do not work well with colours like yellow, neon orange or bright red. Rather, I go for more of white, bright pink and cool prints.
2. Never, ever, EVER, buy something that's not your size.
Remember to wear the clothes and not let them wear you. Don't pay for that pair of dazzling heels at 50% off that's a size too small, not that crochet dress that's big enough for the pregnant you either (unless you're intending to get preggers for that dress), not that skin tight leotard that you can't possibly breathe in another ounce of air in.
And guys - never that shirt with dropping shoulders or yellowing buttons. Because when you bring it home, you're going to regret how it awkwardly bulges out of your line of clothes and how it makes you even awkward in your own skin when you put it on. Don't ever worry you'll never find something else as nice again, because really,
you will
. True story.
3. If that piece looks familiar, put it back.
You probably own too many of these, or you've seen too many people in a similar piece. Either way, don't buy it. I used to be a victim of this and end up creating looks that are too similar day to day. You'll get tired of your outfits real soon. Try to diversify and buy items with interesting details, unusual designs or rare colours. You'll come to realise how surprised and happy you will be when looking through them again.
4. If a basic piece fits, buy 3 colours.
Let's just admit that not all 'basics' out there are well tailored to your body and style. If you find the perfect piece, get as many colours as you want, I assure you they will come in handy!
Bonus. If those shoes fits, buy at least 2 pairs.
Some of us have bunions and atypical feet shapes. So when you hit the jackpot on a flattering pair of shoes, don't hesitate to invest. I recommend everyone to buy good quality leather shoes that grow around your feet and last. If you come across a good shoe maker, stick to them. No one deserves to get their feet raped by poor quality footwear on a daily basis.
Also, get at least one pair in a basic colour of your wardrobe.
5. Go to sales, and if that sale is good, come back again in a few days.
I'm a sucker for sales and being a student, what's better than being able to score say, Calvin Klein tailored pants at whopping 80% for $30? I also love to score basics on sales cus honestly, I can't bring myself to pay $29 for a plain white tee. If you manage to find great steals at a sale, go back again a few days later and chances are, you'll find more good stuff when new items are up. Also know your brand sale models.
Some sales are more worth going to than others, and you should prioritise them. A few brands I would recommend are Club21, Zara, Stradivarius (sizes run out extremely fast) and Uniqlo (weekly).
6. Balance tops vs. bottoms vs. one-pieces
I'm a rather balanced buyer so I never too worried. I know of people who have an excessive number of dresses or denim shorts and that's not a good recipe for versatility. I always recommend buying a fairly balanced number of each type of clothing and maybe more for the type you need for work or school requirements. Change is always good, and learn how to master different combinations to your advantage. If you obsessively stock up on one type, you'll risk running out of outfit combos in a week very soon.
As for guys, who are naturally more limited, I would recommend varying the textures of your shirts/ polos/ jackets and the lengths of your bottoms. If you like prints, go for tops rather than bottoms.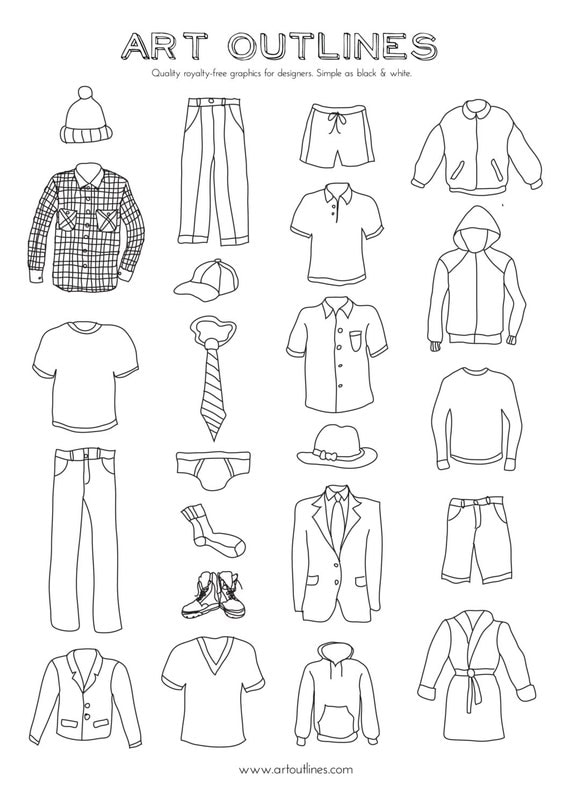 7. Quality over quantity
This is true for all and should not be compromised. You have a much better chance of creating good impressions with a few neat, high quality outfits than a bunch of thrashy ones that start to fall apart after 5 washes. Good eyes will be able to tell, and this gives you your credibility for good taste and standards. After all, you want your coveted pieces you last you through the years in good shape, colour and style.
Of course, the list can go on but hope this short guide can help you on your future shopping trips. When all else fails, drop me an email or comment! Xx
P.S. Feel free to drop a comment if you found this helpful. Let me know if you want a guide on how to organise your wardrobe so you'll never have a day of 'I don't know what to wear'!